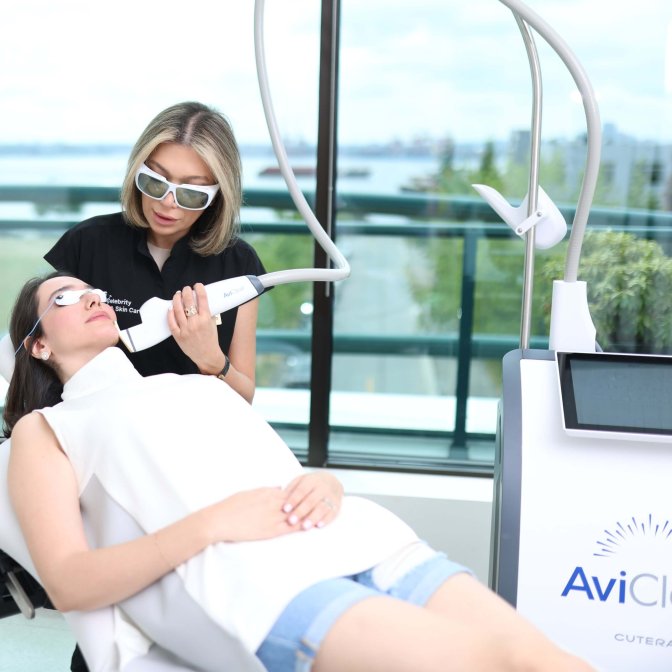 The Future of acne treatment
Aviclear is a chemical-free treatment option for acne
Aviclear is safe for all skin types
Aviclear treats acne at its source resulting in long-lasting results
Aviclear only requires 3-30 min treatments
The AviClear laser is a cutting-edge technology utilized for treating acne. It has passed through extensive clinical trials and has been granted approval by both Health Canada and FDA for the management of mild, moderate, and severe acne. This laser therapy aims to provide lasting results by permanently modifying the functioning of sebaceous glands, and is capable of enhancing both short and long-term outcomes.
How Does AviClear ™ Work?
AviClear is an advanced treatment that addresses the root cause of acne by utilizing a groundbreaking laser with a wavelength of 1726 nm. This laser therapy selectively targets and down-regulates the sebaceous glands, which are primarily responsible for overproduction of sebum, an oily substance that combines with dead skin cells to clog pores and create acne. The excessive sebum production also provides an ideal environment for bacterial growth, which causes inflammation and painful cystic acne. By damaging the sebocytes and regulating sebum production, the AviClear laser effectively treats acne.
After undergoing the treatment, significant improvement in acne and oil production can be expected. Visible results can be seen within 3 months of 30-minute treatment sessions. The AviClear laser has been shown to provide long-term clearance with minimal downtime, allowing individuals to quickly resume their daily activities.
Frequently Asked Questions
Yes, after treatment you may see yourself inflamed and a slight red. Multiple patients also see acne flare after treatments. However, it's all okay and you're able to resume your activities shortly.
You can expect significant improvement, over the course of three months each with one month apart.
AviClear can be used on adult patients of all types, and adolescents,  affected by severe, moderate, and mild acne.
AviClear is an excellent choice for patients who are hesitant or have medical conditions that make taking medication a concern. It's particularly effective for individuals who have previously used isotretinoin, but there and continues to reappear. Patients with any form of acne that causes emotional or social stress, scarring, pigmentation, redness or keloid scars can be benefited. All skin tones and types can have the treatment. However, it has not been tested for safety during pregnancy, thus, making it not recommended for pregnant patients.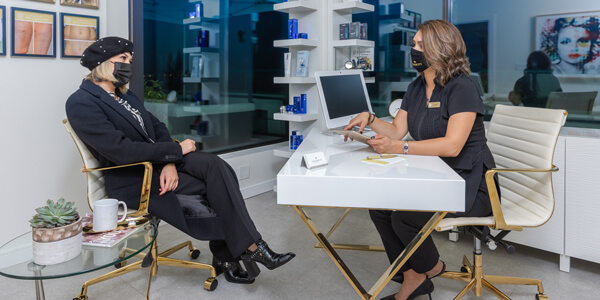 Our Team of highly trained technicians and doctors are available to provide services tailored to your needs.