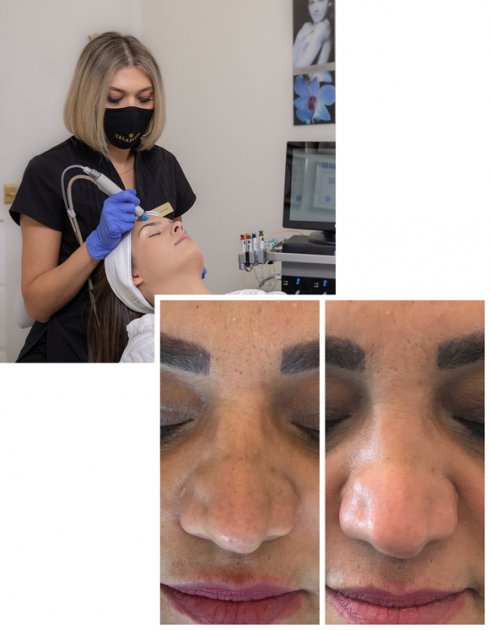 The HydraFacial treatment is a non-invasive treatment that provides instant results for all skin types with no downtime. HydraFacial is a medical-grade hydra dermabrasion device that cleanses, exfoliates, and then infuses serum into the skin. The treatment is smoothing, refreshing, non-irritating and immediately effective.
Cleanse + Peel
Uncover a new layer of skin with gentle exfoliation and relaxing resurfacing.
Extract + Hydrate
Remove debris from pores with painless suction. Nourish with intense moisturizers that quench skin.
Fuse + Protect
Saturate the skin's surface with antioxidants and peptides to maximize your glow.
HydraFacial Perk targets the untapped eye and lip areas and merge exfoliation service with 30-day take-home product so your client can extend their treatment results.
HydraFacial Perk uses roller-flex technology to:
Loosen dirt, oil & dead skin cells
Gently cleanse and hydrate the delicate eye & lip areas
Deliver antioxidants & nutrients
Lightly plump lips
Brighten and refresh eyes
Frequently Asked Questions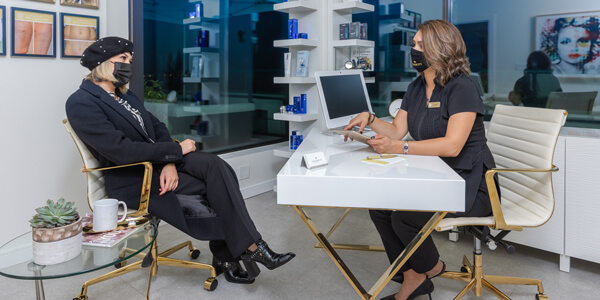 Our Team of highly trained technicians and doctors are available to provide services tailored to your needs.