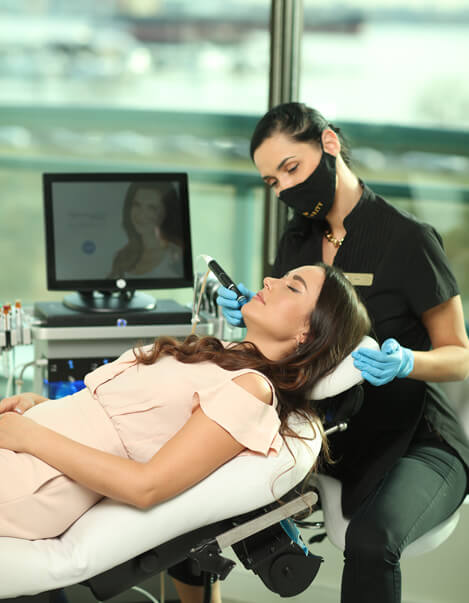 The HydraFacial treatment is a non-invasive treatment that provides instant results for all skin types with no downtime. HydraFacial is a medical-grade hydra dermabrasion device that cleanses, exfoliates, and then infuses serum into the skin. The treatment is smoothing, refreshing, non-irritating and immediately effective.
Cleanse + Peel
Uncover a new layer of skin with gentle exfoliation and relaxing resurfacing.
Extract + Hydrate
Remove debris from pores with painless suction. Nourish with intense moisturizers that quench skin.
Fuse + Protect
Saturate the skin's surface with antioxidants and peptides to maximize your glow.
Frequently Asked Questions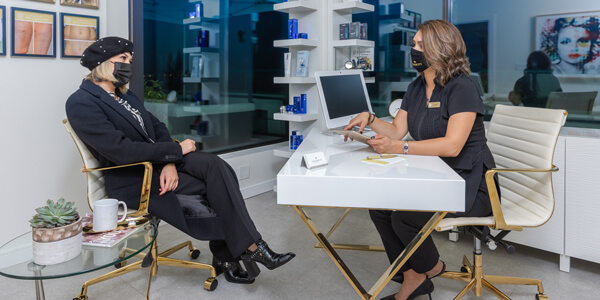 Our Team of highly trained technicians and doctors are available to provide services tailored to your needs.