Lip Contouring also known as Shading is a great technique used to make minor corrections to your lip shape and color. A tattoo machine along with fine needles are used to penetrate color to the outermost layer of the lip skin.
Lip Contouring/Shading is performed in a safe and minimally invasive manner. However, it is important to disclose your underlying health conditions to your treatment specialist in order to avoid potential complications. If you have any of the conditions mentioned below, it is necessary to consult with your physician and obtain an approval prior to arranging your appointment:
Diabetes, history of Keloid scarring, on any type of blood thinner, pregnant/breastfeeding, have had any invasive or non-invasive procedures on lips or oral cavity in the last 6 months, received filler injections in the past 4 weeks and last but not least prone to cold sores or canker sores. (If you have any other medical conditions not listed above and you are unsure of proceeding, please contact us for more information.)
Touch up Session –A touch up session is generally not necessary for Lip Contour/Shading; however, it is very skin type specific. Your treatment specialist will follow 4-6 weeks after the initial treatment to discuss and arrange an appointment if needed.
PRE-CARE
Avoid alcohol or caffeine consumption 24 hours prior to the procedure.
Avoid the sun and tanning one week prior to the procedure.
Do not take Aspirin, Niacin, Vitamin E or Advil/Ibuprofen 24 hours prior to the procedure.
Please consult your physician before stopping your prescribed blood thinners.
No microdermabrasion or facial chemical peel one week before.
Please Note: Your skin might feel more sensitive during your menstrual cycle.
AFTER-CARE
7 days after the treatment:
Avoid swimming, sauna, sports, solarium and sunbathing, any natural or cosmetic products on the lip area.
Avoid touching your lips as much as possible.
Avoid scratching, peeling the dried flaky lip skin, scrubbing at the pigmented site, excessive firm rubbing and constant wetting of the skin
Frequently Asked Questions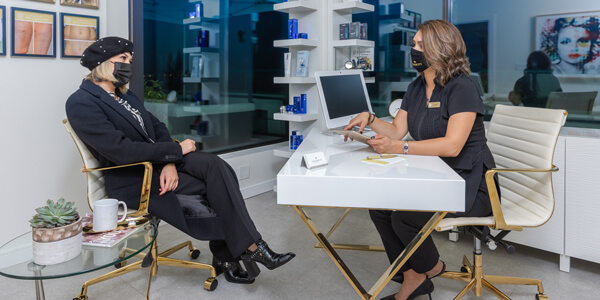 Our Team of highly trained technicians and doctors are available to provide services tailored to your needs.