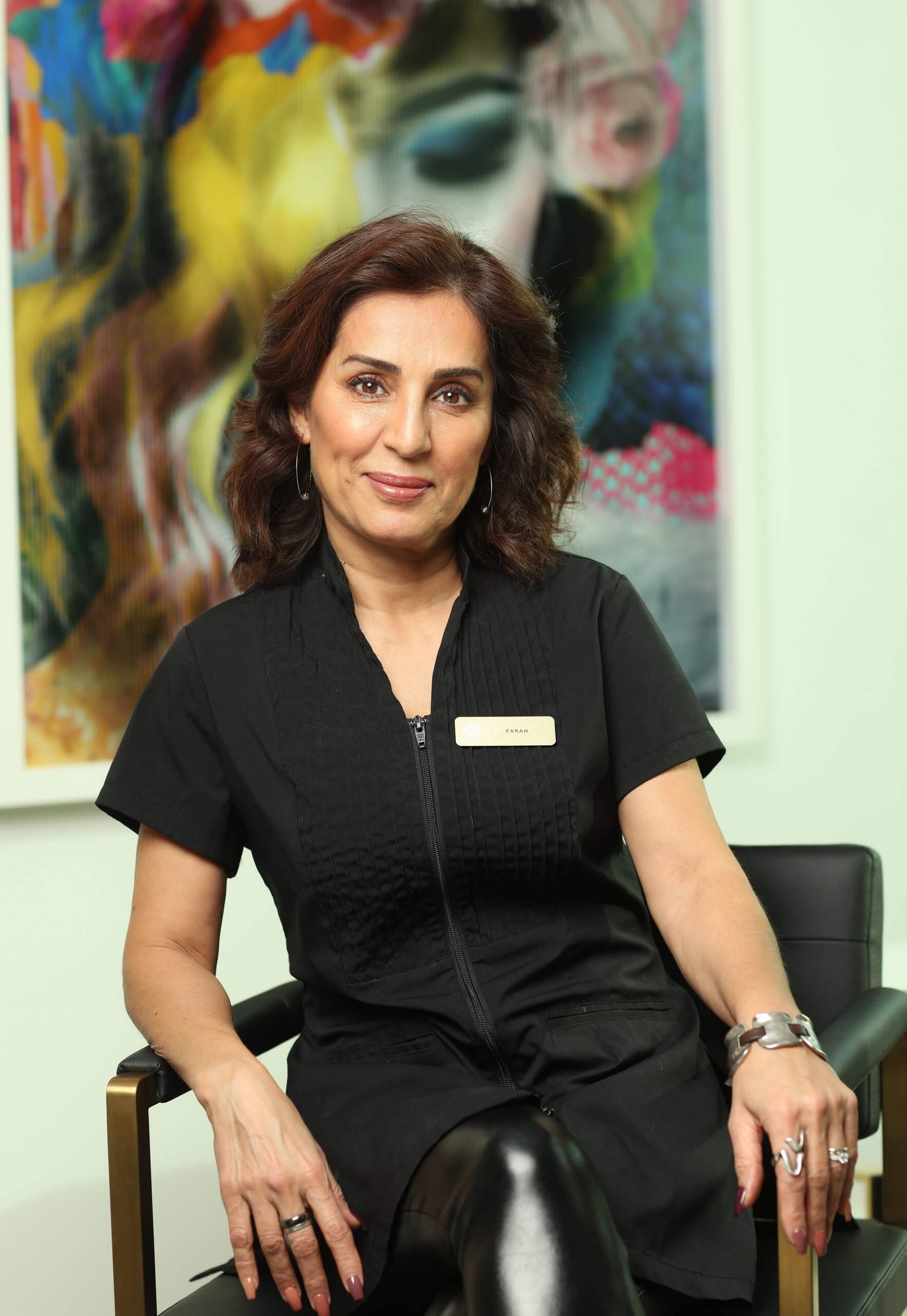 Farah has 25 years of experience in the Laser and beauty industry. Her talent and passion in art and beauty drove her from a professional hair stylist/makeup artist to a distinguished laser therapist in North Vancouver for past 15 years.
Her devotion to learning and updating herself within the industry has resulted in her gaining a strong knowledge of beauty and the finest ways to its treatment.
She has had the chance to be a part of learning experience for many years assisting doctors with injectables such as filler and Botox.
Farah is looking forward to creating positive experiences between her and her clients.