What is Laser Hair Removal?
Laser hair removal is a breakthrough technology that uses a precise beam of light to reduce and eliminate unwanted hair. The laser light pulse is converted to heat, which cuts off the blood supply to the root of each hair follicle. Thus, causing the hair to grow back slower and eventually inhibiting future growth.
Alexandrite 755 nm / 1064 nm Nd:YAG / Prowave By Cutera
At Celebrity Laser & Skin Care we use the latest technology by Cutera Machine which are Cutera Excel HR and Cutera Xeo.
Excel HR combines a high-power 755 nm Alexandrite laser and Cutera's proven long-pulse 1064 nm Nd:YAG laser for safe, effective high-volume hair removal on all skin types. The combination of wavelengths not only allows for effective hair removal, but is also a solution for epidermal pigmented lesions, vascular lesions and Cutera's signature laser genesis skin revitalization procedure.
Excel HR combines the gold standard laser wavelengths for hair removal. The 755 nm Alexandrite laser is highly absorbed by melanin making it an ideal solution for finer hair on skin types I-III. Because of the high melanin absorption characteristics, it has also been proven to provide long-term results on epidermal pigmented lesions. The 1064 nm Nd:YAG is the safest wavelength for permanent hair reduction on darker skin types and tanned skin. By selecting the appropriate spot size, this laser can also be used for treating facial and leg veins and perform laser genesis procedure.
The ProWave 770 With intense targeting capability;  ProWave delivers fast, consistent hair removal results for those with light, fine hair. It's suitable for small areas such as the upper lip to larger areas like lower legs.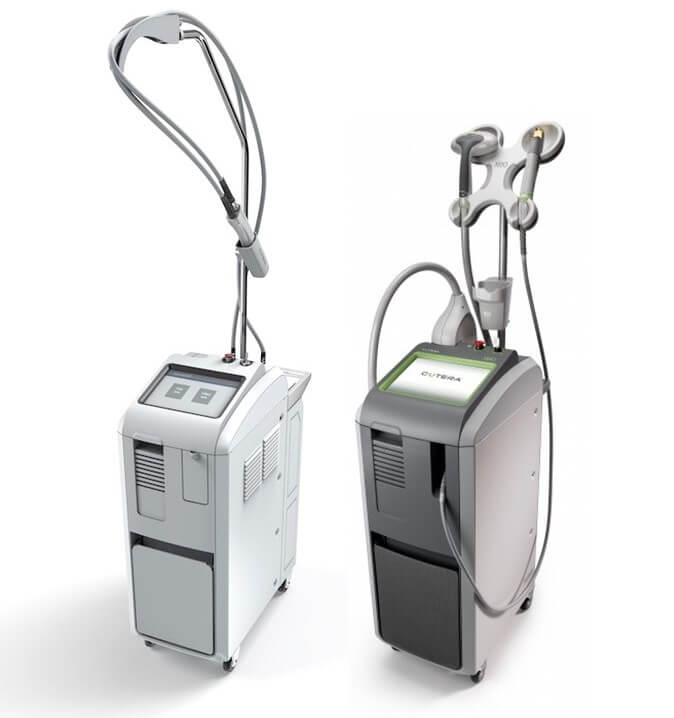 Frequently Asked Questions
Men and women of all hair types can benefit from laser hair removal at Celebrity Laser & Skin Care. Our team of highly trained professionals can help determine which laser treatment is right for you.
Most clients require 2-6 laser treatments. After finishing the treatments, most patients do not see any hair on the treated skin for several months or even years. When the hair regrows, it tends to be more delicate and lighter in colour.
At Celebrity Laser & Skin Care, we can help you determine how many treatments are right for you.
Most patients remain hair-free for months or even years. When some of the hair regrows, it will likely be less noticeable. To keep the area free of hair, a patient may need maintenance laser treatments.
It can take multiple sessions to see complete hair reduction. If you're not ready to reduce all hair, talk to your clinician about limiting the treatment plan.
We can treat medium to darker skin tones because we use only the most advanced medical-grade lasers for laser hair removal treatments. Your laser technician will assess your skin at each consultation and your settings will change throughout your laser hair removal treatments to ensure optimal results.
One of the benefits of laser hair removal is that the treatment is virtually painless, especially compared to waxing. Each pulse lasts less than a second, producing a slight tingling feeling. In sensitive areas, it may feel like a rubber band snap on the skin. Our advanced cooling machines used in all laser treatments cool your skin before, during, and after treatment to minimize any discomfort.
We ask that you shave the area between 12-24 hours before your treatment. Avoid chemical peels or laser resurfacing. Take time to exfoliate to remove any dead skin build-up. Ensure no residue fake tan is present on the skin and avoid excessive sun exposure on the treatment area two weeks prior. Avoid using topical creams, moisturizers, or perfumes before your appointment. Do not wax or pluck hairs four weeks before laser treatment.
There are no conclusive studies on laser being safe or unsafe for pregnant or breastfeeding women. If you have any concerns about proceeding with Laser Hair Removal, please consult your doctor.
No, unfortunately, we cannot put our laser technology over the top of tattoos.
Yes. The area needs to be freshly shaved before your treatment session. You may shave the area the day before the treatment or treatment day before your session time. It would be best if you did not wax or pluck the hairs between treatments.
To avoid possible side effects, all patients need to protect their skin from the sun. After laser hair removal, you should avoid direct sunlight, tanning bed, or any other indoor tanning equipment. You will see some redness and swelling after treatment. This often looks like a mild sunburn. Applying a cool compress can help reduce your discomfort.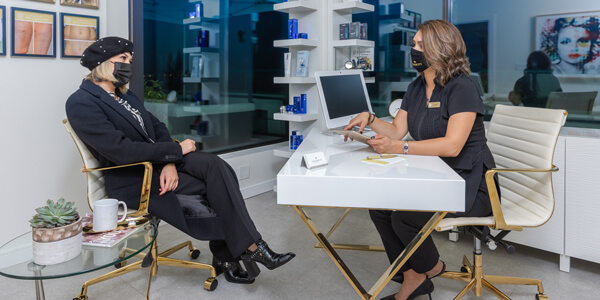 Our Team of highly trained technicians and doctors are available to provide services tailored to your needs.