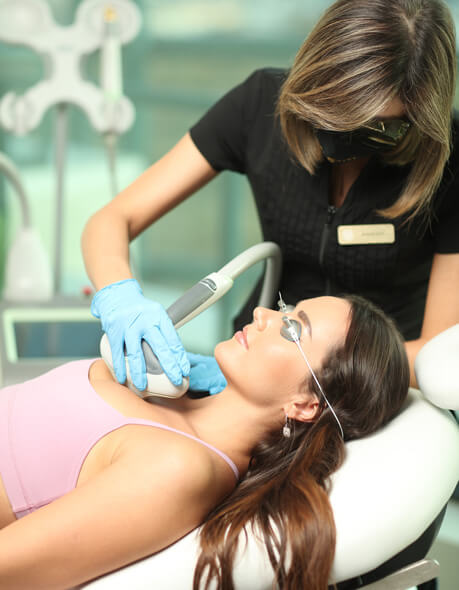 The IPL Limelight Facial is a non-invasive revitalizing treatment. This procedure targets all surface imperfections such as aging, sun damage, brown spots, pigmentation, redness and rosacea. This laser treatment is beneficial to treat the full face, neck and décolleté.
Frequently Asked Questions
IPL (intense pulsed light) is a powerful system that treats superficial hyperpigmentation, discolouration, 'broken' or damaged capillaries which are highly visible, and skin redness. IPL is characterized as a beam of light that targets skin imperfections and markings associated with ageing and sun damage, improving skin tone and texture.
When the pulse of light is delivered, patients will experience a mild stinging or very brief 'pinching-like' sensation. Cooling gel is often used to help calm and comfort the skin before the light energy is pulsed. Anesthetic or pain medicine is typically not required.
One to three treatments are usually sufficient to see results. Additional treatments may be recommended, especially for excessively sun-damaged skin. At Celebrity Laser & Skin Care, we offer other solutions if your specific concern is not suitable to be treated with IPL.
Immediately following the Limelight IPL treatment, your brown spots may start to darken, and your skin is likely to appear slightly pink or reddish. The treated area may become mildly swollen. Swelling typically lasts a few hours, but in some cases can be present for a couple of days. Specific makeup can be applied to cover the redness if necessary.
Within 1-3 weeks, darkened spots will flake off and fade. Diffuse redness or tiny vessels will decrease, and mottled complexion will improve.
New brown spots, telangiectasia (tiny vessels) and diffuse redness may appear with further sun damage. However, they can be treated as required. Remember always to apply broad-spectrum sunscreen when outdoors to minimize sun damage and the appearance of new spots and diffuse redness.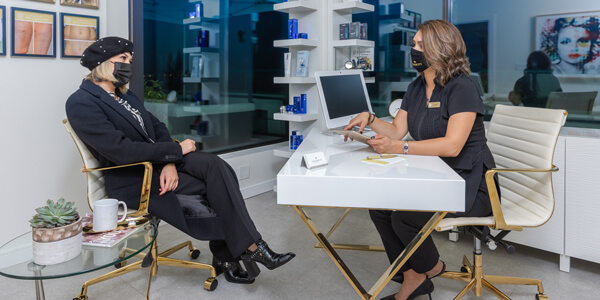 Our Team of highly trained technicians and doctors are available to provide services tailored to your needs.