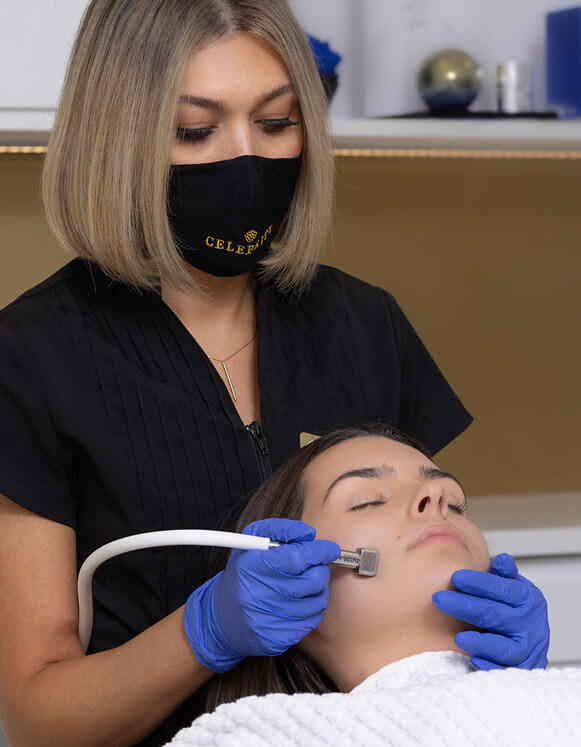 What is Microdermabrasion?
Diamond Tip Microdermabrasion is a service we preform that exfoliates that unwanted layer of skin. We use a light suction that unlike traditional Microdermabrasion is pain free and will leave your skin feeling smoother instantly. This treatment rejuvenates sunspots, minimizes blotchy skin color, reduce acne scarring and improves the overall health of your skin.
Frequently Asked Questions
The dermatologist uses a handheld device that gently removes the top layer of skin. You may feel a sanding sensation, but this is not painful. It takes about 30 to 40 minutes to treat the entire face and about 20 minutes to treat the neck.
Yes. Microdermabrasion promotes skin rejuvenation producing new collagen. It does this by providing a superior exfoliation and aids lymphatic processes deep within the skin.
Avoid invasive procedures directly before or after a microdermabrasion treatment. Waxing should not be undertaken 2 days prior to or 7 days following a treatment. We suggest that you do not use sun beds or swim in heavily chlorinated water for at least 2 weeks following a treatment.
You may need to apply a moisturizer or other skin care product at home. You will be given a skin-care plan that includes sun protection. Protecting your skin from the sun helps ensure the best possible results and reduces the risk of side effects.
You will not have downtime or a recovery period. Some patients' skin turns pink or red or can swell a bit. These side effects are similar to having a sunburn or windburn for a day or two.
Rarely. In some cases, the skin can bruise, burn, sting, or become extremely sensitive to sunlight. These will go away without treatment.
Most patients need a series of treatments to see results. To treat signs of aging, a dermatologist may treat a patient weekly, every two weeks, or monthly. Most patients receive between 5 and 16 treatments.
The results tend to be temporary. Patients who protect their skin from the sun and follow the recommended skin-care plan will maintain their results for a longer time. Follow-up treatments are usually necessary to help retain smoother, more radiant skin.
Microdermabrasion treats only the top layer of the skin, so the skin recovers quickly. Most people can safely have another treatment a week later. Some patients, however, need several weeks to recover.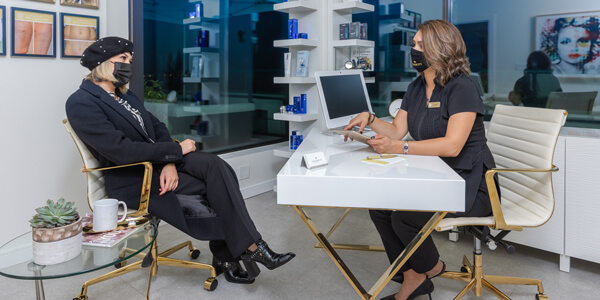 Our Team of highly trained technicians and doctors are available to provide services tailored to your needs.