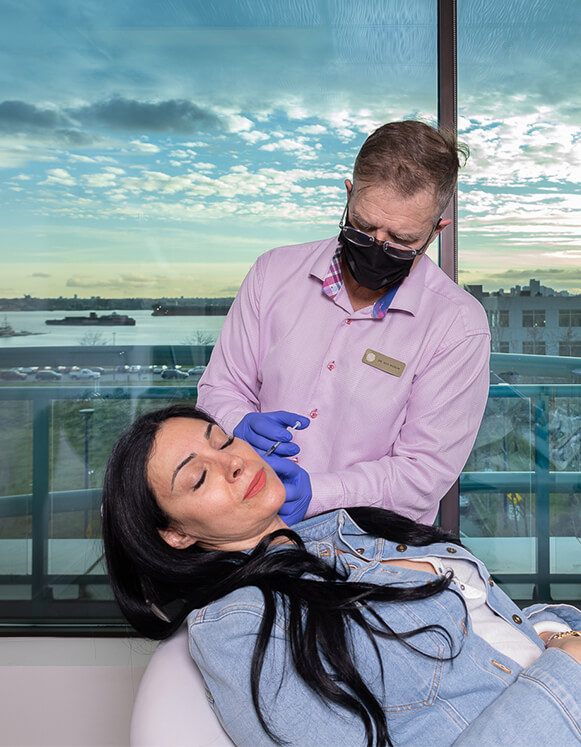 What is DOUBLE CHIN injection?
No matter how often some people exercise or eat right, the fullness under their chin (commonly referred to as double chin) just won't go away. According to a recent survey, 67% of people are bothered by a double chin and its effect on their appearance. However, with new advances in medical aesthetics, there are now a variety of ways we can help treat this area so you can love the chin you're in.
A non-surgical injectable product (BELKYRA) is customized by Celebrity Laser & Skin Care to improve the appearance and profile of your double chin.
This double chin-reducing injectable product is a naturally occurring molecule in the body that helps to break down fat and aids the body to absorb that fat. When injected into the area under the chin, this substance targets and eliminates fat cells, giving your chin profile a slimmer look. Once your desired chin profile is achieved, re-treatment is not expected.
Double chin-reducing injections are a safe and effective treatment that a trained technician will tailor specifically for you to improve your chin profile. Once you've achieved the look you want, retreatment is not expected. This treatment has been tested in clinical trials and is Health Canada approved. Deoxycholic acid, the active ingredient in these customized injections, has been known to stimulate the production of collagen in your body as well. Over 90% of patients had similar or improved skin laxity after treatment.
In Canada, the double chin-reducing injectable product has been rigorously tested in numerous clinical trials. Side effects may include tolerable swelling, bruising, pain and numbness. However, these are normally only mild to moderate and will resolve in a matter of days. Some of these side effects may be minimized by applying ice or a cold pack to the treatment area for 10-15 minutes, as needed. When scheduling your treatments, keep your social plans and work commitments in mind.
Frequently Asked Questions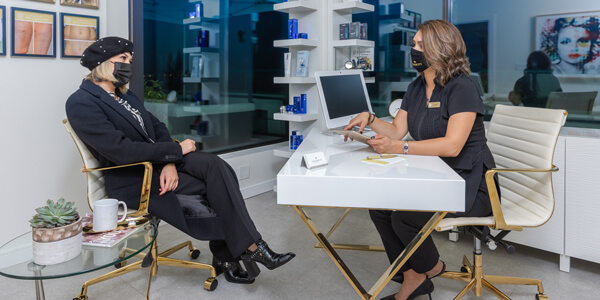 Our Team of highly trained technicians and doctors are available to provide services tailored to your needs.