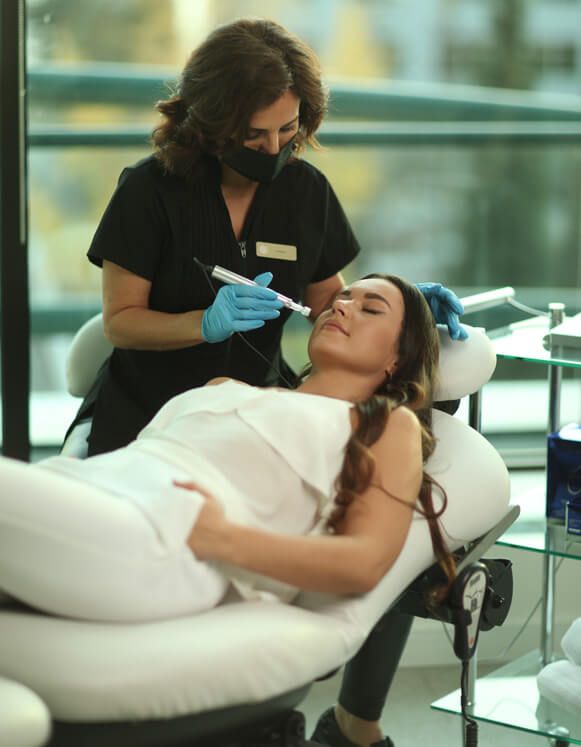 Microneedling causes minimally invasive precision micro-injuries of the epidermis and dermis, without causing open wounds or ablative damage. The puncturing channels close after a short time and these micro-injuries trigger the body's wound healing cascade, which induces an increased collagen production in the treated skin. Micro needling triggers the construction of new tissue by stimulating healthy cell regeneration in precision-targeted areas that show the signs of aging. It effectively reduces wrinkles, tightens and thickens the skin, and – perhaps most impressively – fills and smooths scars and stretch marks.
Frequently Asked Questions
In general we recommend 3 treatments, 6weeks a part. In severe conditions, more treatment may be needed.
When our recommended numbing cream is used prior to the treatment ,clients report a feeling similar to exfoliation.
Sublative Rejuvenation is a new and unique treatment modality that goes beyond current methods in skin rejuvenation. This procedure provides wrinkle reduction as well as overall textural improvement, tightening, scar revision and luminosity for all skin types.
Yes, The Microneedling is suitable for all skin type.
Results are individual and can vary between people. Generally, the results are most visible 1 month after the 3rd treatment. For many people, noticeable improvement can be seen during the course of treatment.
Microneedling treatments are mildly invasive, leaving your skin flushed ( looking much like a sunburn) for 24-36 hours. Some clients report redness while other report no discomfort whatsoever.
During the first 48 hours, refrain from exercise, saunas, hot tubs, and sun-beds. Avoid strong sunlight and do not use sun screen (after 48 hours, use sun screen every day).
Avoid touching your treated skin unnecessarily. Always wash hands or use gloves before touching treated skin.
During the first 24 hours post treatment, it is recommended to use only Hyaluronic Acid (ampules/dispenser).
Avoid makeup for 24 hours. If you must use makeup within the first 24 hours, please only use a 100% pure mineral powder makeup.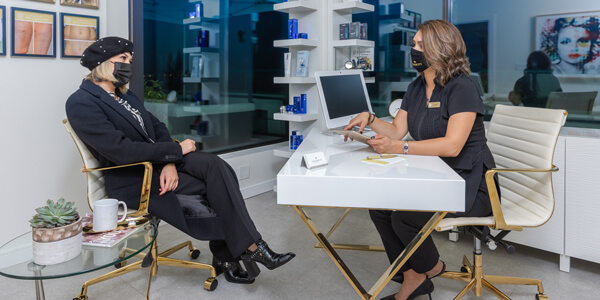 Our Team of highly trained technicians and doctors are available to provide services tailored to your needs.