PRP is a skin rejuvenation system used to improve ones' complexion by stimulating collagen with your own plasma and distributing it back into the skin. This treatment can be done on any part of the body to rejuvenate the skin for younger, fuller, tighter skin with an improvement in skin tone, texture, pore size, and fine lines. PRP can be used for hair restoration for hair loss or thinning.
The Platelet Rich Plasma (PRP) Process
A small of amount of blood is collected.
The blood is then spun in a centrifuge to separate the different components. (e.g., red blood cells, white blood cells and plasma).
Once the blood has been separated, the plasma (PRP) is extracted from the tube.
The PRP is injected into the desired treatment area.
Preparing for your treatment can help to ensure that everything runs smoothly on the day of your procedure and that you have optimal results.
Discontinue the following 7 days prior to treatment:
Aspirin
Ibuprofen
Naproxen
β-Lactum Antibiotics
Vitamin E
Multi vitamins
Omega-3 Fatty Acids
Ginkgo Biloba
Ginseng
Alcohol
Green Tea
To maximize results, follow these tips 7 days prior to treatment:
Stay hydrated leading up to your procedure
Increase fruit and vegetable consumption 7 days prior to treatment
After your treatment, take care of your results and wellness by following these tips. Following these steps will help you to obtain optimal results.
Avoid the following 7 days after to treatment:
Aspirin
Ibuprofen
Naproxen
Alcohol
Smoking
Caffeine
Direct Exposure to Sunlight
Strenuous Exercise
To maximize results, follow these tips 7 days prior to treatment:
Avoid touching and washing treatment area for at least 8 hours following your procedure
Stay hydrated and continue a healthy, nutritious diet to enhance your results
*Please note that patients suffering from active infection, cancer or other autoimmune disorders are contraindicated for this treatment.
Frequently Asked Questions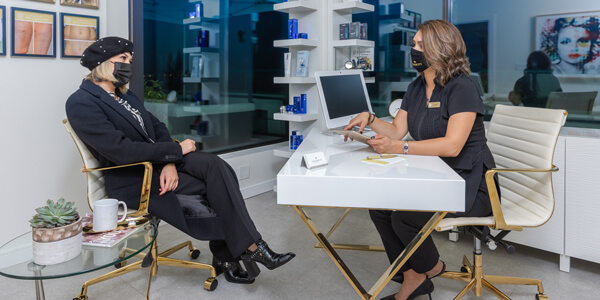 Our Team of highly trained technicians and doctors are available to provide services tailored to your needs.